Men, no matter if your job has a formal dress code, if you have an important job interview, or if you have a hot date with someone whom you want to impress, everyman should be able to adhere to the code for men's business attire when the time comes. Every man's closet should have some basic items in it.
Most men have the casual dress code taken care of with over 90% of their closet being made up of casual clothing. But you never want to be caught lacking when the time comes to dress for a special occasion that requires men's business attire.
As a father of an adult son and someone who mentored young men for years, I would stress that a man should always have some basic men's business attire in their closet.
To get great information and product solutions on men's health issues over 40 related to nutrition, fitness, heart health, and lifestyle delivered directly to your inbox, join our email list.
While some links below are affiliate links, there is no additional charge to you. If you make a purchase, I make a commission. Please know that I will only affiliate myself with products and services I believe in.
Physical Appearance
Before we get into the men's business attire dress code, it is important to understand that the relationship between the health of a man and his clothes is not mutually exclusive. Just like a nice well-fitted suit will make a man look great, so will a healthy well-groomed man make the clothing look fantastic no matter the clothing brand.
Here are some tips to help maintain your physical appearance and look great in today's men's fashion.
Exercise – Hit the gym a couple of times a week with weight training. Nothing makes clothing look better on a man than a great-looking physique. You do not have to be a bodybuilder; you just need to work on maintaining a healthy weight and tone your muscles. This could be done by walking regularly and doing push-ups in your living room.
Eat healthy – A healthy body needs the right fuel. A healthy diet is the building block for building muscle through the necessary nutrients.
Be well-groomed – A man should be well-groomed from head to toe. No matter if your hair is long, short, or bald; it does not matter if you wear a long beard, shadow, goatee, or closely shaved, it should be clean and well kept. Trim and clean your fingernails. There is nothing more unsightly than to see a well-dressed man with rough dry hands and dirt underneath his fingernails.
Skin treatment – Your face should be clean and free from dead skin, excess oil, and bacteria. It is important to have a skincare treatment that works. Skincare treatment for men has come a long way and there is no excuse for not keeping your skin clean, youthful, and vibrant.
What is Men's Business Attire?
Now, let us get into the matter at hand – Men's business attire. Men's business attire is a formal dress code for men that is followed in the moderate workplace, corporate gatherings, job interviews, and special events that require you to dress up. Men's business attire means a savvy style of dress that is great looking but at the same time simplistic. There is not a whole lot of flash when it comes to men's business attire. Every man should own some sort of business formal attire.
The Men's Business Attire Dress Code
In 1983 ZZ Top released the song, Sharp Dress Man (yes, I am skewing old).
The song says:
Clean shirt, new shoes
And I don't know where I am goin' to
Silk suit, black tie (black tie)
I don't need a reason why
Gold watch, diamond ring
I ain't missin' not a single thing
Cufflinks, stick pin
When I step out, I'm gonna do you in
They come runnin' just as fast as they can
'Cause every girl crazy 'bout a sharp-dressed man
Those iconic lyrics sum up the men's business attire dress code. The men's business dress code is as follows:
Choose a great fitting notch-lapel suit (dark color) or matching pants and jacket.
If wearing a 3-piece suit, the vest color and material should match the jacket and pants.
Button-down collared shirt (nothing loud or flashing – something simple like white).
Necktie – something standard and not overly trendy. The tie color and tone should match the suit.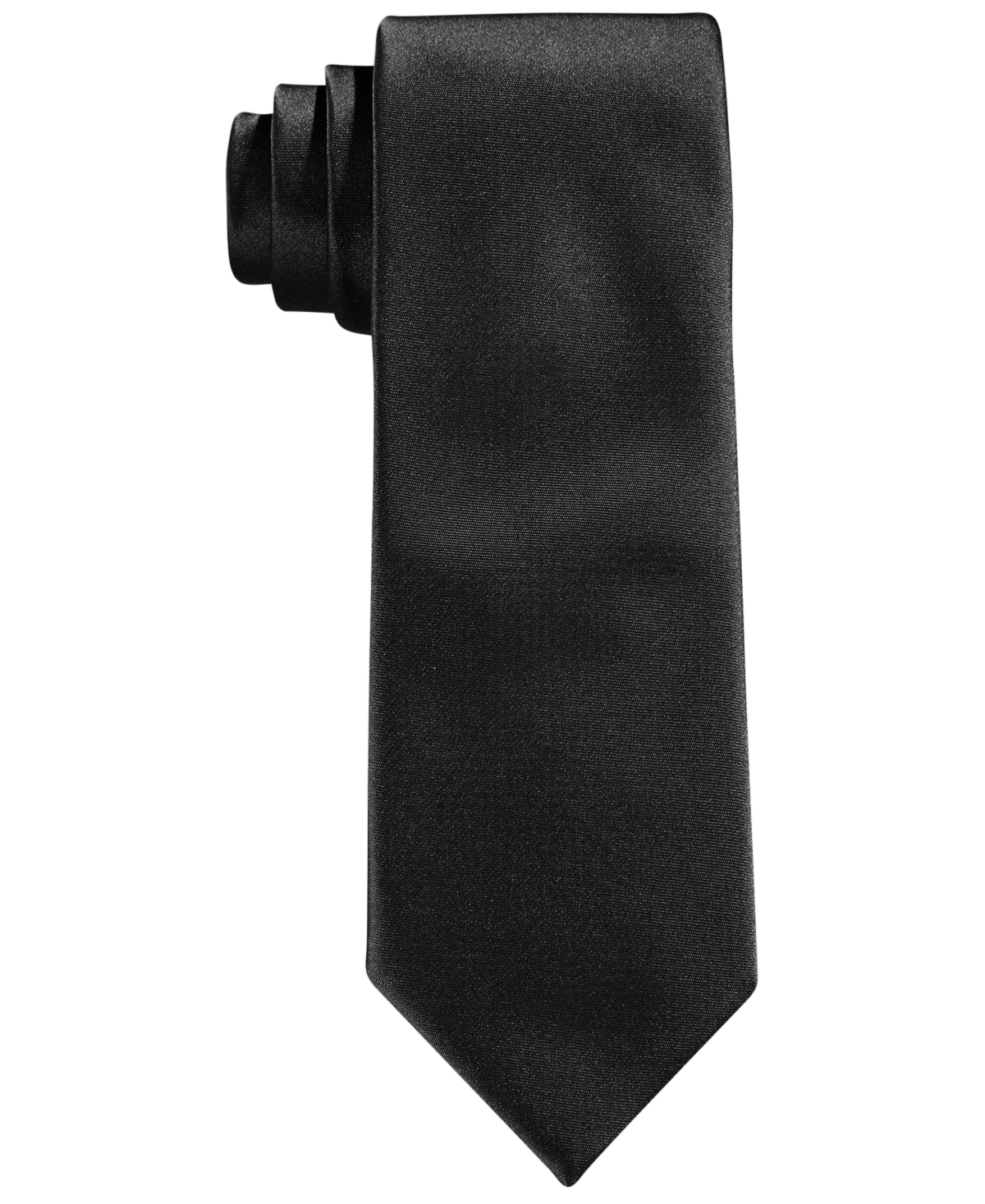 Men's Business Attire Accessories
As with the suit, your accessories should not be over the top or super trendy. The problem with trends is that they end. As you can see, you can't spell trend without spelling end. What makes the men's business attire dress code so great, is that it stands the test of time. I recall in the early 1990's polka dot ties were big in the fashion world (skewing old again) and I had some great designer polka dot ties. A year or two later I was stuck with expensive polka dot ties that were out of style.
The men's business attire dress code regarding accessories are:
Dark-colored leather belt
Black, brown, or grey socks (dark colors)
Choose either a leather wallet or a nice money clip
Your timepiece should add to the suite and not take attention away from it
A white pocket square
Simple cufflinks and tie clip
A nice pair of glasses and sunglasses
If you plan to add cologne, be sure to wear it and not put so much on that it wears you
FAQs
Q: Who should wear men's business attire?
A: Any man who works in a formal business setting, goes on a formal interview, attends special events such as a religious ceremony, or a wedding.
Q: Do I have to wear a tie with men's business attire?
A: Yes. The necktie ties it all together (pun intended).
Q: Is Business Casual Formal?
A: Business casual and business formal are not the same.
Business formal is a more button-up style of dress. With business formal, men will wear a dark-colored notch-lapel suit with a button-down collared shirt with a necktie, and dark leather shoes.
When it comes to business casual, it really is a bit more casual. Men can wear slacks, chinos, khakis, or even jeans. You can be bolder with your color choices when it comes to shirts, ties, and socks. You have options when it comes to the shirt style – button-up, polo, short sleeves, and even sweaters.
Q: How do I take care of my clothing?
A: You do not have to spend a million bucks to look like a million bucks. The most important part of looking like a million bucks is keeping your clothing clean, pressed, and tailored. If you do these three things, then you will always look like a million bucks no matter the brand name on the label. To take care of your clothing, you need to invest in,
Wooden Hangers
Cedar Shoe Trees
Valet
Lint Brush/Roller
A Great Tailor & Dry Cleaner
Q: How do I tie a tie?
A: Here is a great tutorial by defragmenteur
Q: How do I fold a pocket square?
A: Here is a great tutorial by Ties.com
Final Thoughts
As men, we love to feel comfortable throughout the day. That is why most of our clothes are casual gear. But every man should own business attire. No matter if your job is a casual setting, or you work from home, you never know when you may need to dress in business attire.
Remember, you do not need to spend a lot of money to look good in a suit. Take care of your body, skin, and clothing and you will look great in any article of clothing you wear.
Go to the comment section and let us know your thoughts.
Subscribe, like, and share my blog and begin living your best life now.
Sign up for health & wellness stuff that really matters delivered to your inbox.
Follow Earnest and Best Men's Health and Lifestyle on
Website: BestMensHealthandLifestyle.com
Pinterest: @BestMensHealthandLifestyle
Facebook: BestMensHealthandLifestyle
Twitter: @BestMensHealth1