Green tea is a drink that is produced from the fresh Camellia sinensis leaf. It is rich in phenolic compounds that act as antioxidants and nutrients. It provides various health benefits for the prevention and treatment of various diseases.
The content of flavonoids and catechins provides various properties to green tea, providing antioxidant, antimutagenic, and antidiabetic effects. It also shows anti-inflammatory, antibacterial, and antiviral effects. Moreover, it has cancer-preventive properties. This tea can be obtained in soluble powder, sachets, or capsules and purchased in supermarkets, online stores, and natural product stores.
To get great health, fitness, and lifestyle content delivered directly to your inbox, join our email list.
While some links are affiliate links, there is no additional charge to you. If you make a purchase, I make a commission. Please know that I will only affiliate myself with products and services I believe in.
Amazing Beneficial Effects
Green tea is well known, especially thanks to its beneficial effects on our health. It is the tea that undergoes the fewest transformations and therefore retains the most virtues. It is not fermented nor is it oxidized.
This famous drink helps us fight the dreaded free radicals. Surprisingly, it also keeps our immune system healthy and strong. Today, we are exposed daily to free radicals. These radicals also accelerate our aging and increase the risk of developing cancer and other serious diseases.
The body naturally produces antioxidants, but it is not enough for all the things to which we are exposed. So complementary defenses are needed, and what is better than green tea. It is an exclusive, unique, and very powerful drink if taken correctly.
Antioxidant molecules are formed in response to:
Excessive exposure to UV rays
Contamination
Smoking
Eating an unhealthy diet
Excess exercise
Certain medications and/or treatments
Foods with preservatives
different chemicals
Green tea and its antioxidant properties will help complement and deal with these effects.
How to Take Green Tea?
To have all the benefits of green tea, you should take 3 to 4 cups a day. In the case of capsules, one capsule of green tea should be ingested 30 minutes after meals. You can also take it 2 or 3 times a day or as indicated by your doctor or nutritionist. Green tea should be drunk between meals because it can decrease the absorption of minerals such as iron and calcium.

Astonishing Advantages of Green Tea
There are countless benefits of green tea, which you cannot even imagine. In this section, we will go through all the possible benefits of green tea.
1. Green Tea is a Natural and Healthy Energizer
Green tea is said to be effective in fighting off different diseases. That is why it is a gift of nature for our health. Green tea has always been used for its stimulating and energizing powers. Starting the day with a cup of green tea will help you fight fatigue. This is due to its high level of caffeine and vitamin C.
2. Antioxidant Powers:
Since it is composed of catechin, a molecule of the flavonoid's family with strong antioxidant powers. Green tea acts on the free radicals present in the body that are harmful to our health. The catechins present in 50% of the beverage reduces or blocks the oxidation of certain chemical substances.
Thanks to this cardio-protective action, drinking green tea regularly reduces the risk of contracting cardiovascular disease. Regular consumption of 3 cups a day would reduce the risk of contracting a heart attack by 11%. The antioxidant effects of green tea are also believed to prevent aging and osteoporosis.
3. Antitumor and Anticancer Functions of Green Tea:
The catechin also has an antitumor action. This compound is the most potent in preventing the growth of neo-vessels that cancer cells secrete.
These catechins promote the proper functioning of the aggregation of blood platelets. Also, it prevents the formation of clots that block the arteries. The consumption of tea would reduce this platelet aggregation by about 15%.
4. Promotes Kidney Functions:
Green tea is a powerful diuretic that has the benefit of helping the digestive system work well. Also, drinking this tea allows us to protect and promote kidney function to eliminate bad toxins. All of this helps to cleanse the body.
5. Stimulates Metabolism and Helps you Lose Weight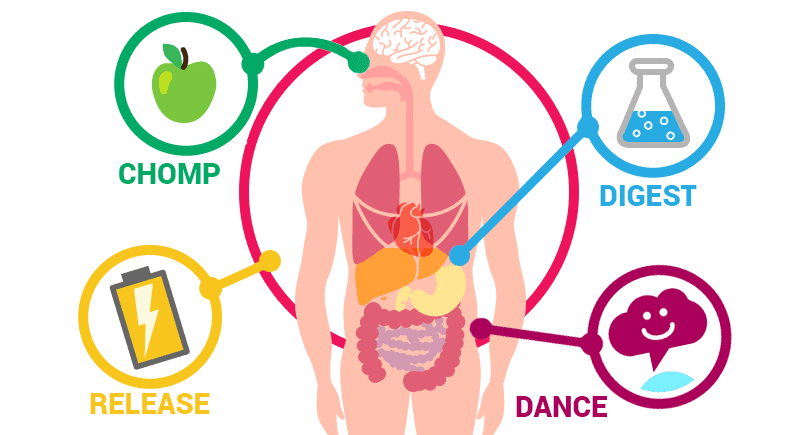 Have you let yourself go, and little extra pounds have accumulated over the years? So, drink green tea! Incorporating the drink into a slimming diet will help you get rid of the extra pounds.
Research has shown that green tea's fat oxidation power has helped to lose weight. It also stimulates metabolism, which improves the ability to burn calories. The good thing is that it also acts as a cardioprotective and a powerful natural diuretic as long as you make a change in your diet and combine it with exercise. It is usually recommended to consult a nutritionist.
Are you wondering how this is possible? The theine and polyphenol that the drink contains help decrease the absorption of calories. It also promotes carbohydrate absorption and promotes fat burning.
6. Green Tea Regulates the Cholesterol Level in the Blood:
Green tea is very helpful in lowering bad cholesterol levels and increasing the good cholesterol levels. Regular drinkers of green tea are more likely to have lower total cholesterol levels. It is not surprising that some research mentions that those who drink green tea have a 31% less chance of some cardiovascular disease.
Studies show that regular consumers of green tea have lower total cholesterol levels by lowering bad cholesterol levels and increasing good cholesterol levels.
7. Green Tea Awakens the Taste Buds, Delights the Palate:
Its good taste stimulates and awakens our senses. As tastes are natural, be aware that there are many green teas and ways to prepare the drink.
The boiling temperature and the time spent steeping will noticeably change the flavor of the tea. You can taste it hot or cold, sweet or not, knowing that from a health perspective.
8. Reduces the Risk of Arthritis
Green tea has great analgesic and anti-inflammatory power, which makes it an aid for the treatment of arthritis and inflammatory diseases.
9. Help Strength Bones
Green tea has the benefit of strengthening and protecting the mineral density of the bones of the spine and the hip sector. It is one of the properties of green tea that would be highly linked to the presence of fluoride. It also has properties to help bone formation.
10. Good for Diabetes and Helps Lower Blood Glucose
Green tea helps in regulating glucose levels by slowing the rise in blood sugar after eating.
As we all know that type II diabetes has reached epidemic proportions in recent decades. It now affects around 300 million people worldwide. It involves having high blood sugar levels with insulin resistance or the inability to produce insulin. Many studies show that green tea can improve insulin sensitivity and lower blood sugar levels.
11. Strengthens the Memory
Green tea has the benefit of improving cognitive function, which helps generate neuronal cells. It is a process known as neurogenesis that focuses on the area of the hippocampus. Keep in mind that the hippocampus is the area where the long and short-term memory information is processed.
12. Helps Protect Against Parkinson's and Alzheimer's
Green tea improves brain function in the short term and can also protect the brain in old age. It is the leading cause of dementia. Parkinson's involves the death of dopamine-producing neurons in the brain.
The catechins compounds in green tea may have different protective effects on neurons. It is potentially helping reduce the risk of Alzheimer's and Parkinson's disease.
The bioactive compounds present in green tea can have various protective effects on neurons. It can reduce the risk of both Alzheimer's and Parkinson's disease, the two most common neurodegenerative disorders.
At What Time of the Day Should You Consume Your Green Tea?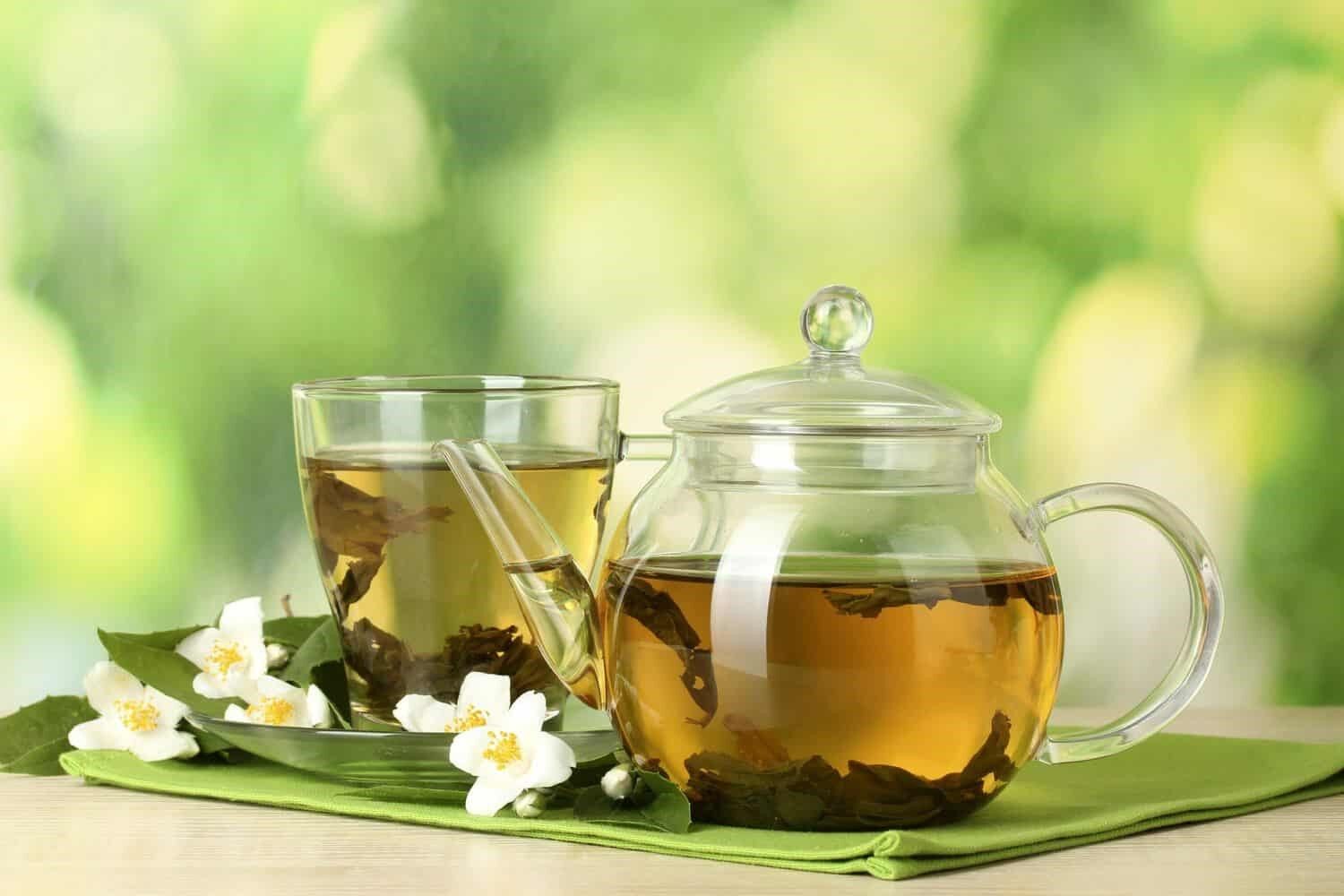 It is not recommended to drink green tea on an empty stomach as it could impair digestive functions. It is best to consume green tea around meals, about half an hour before or after. If you want to benefit from green tea's slimming properties, it will help the body burn fat and get rid of toxins.
If you consume green tea before a meal, it will allow you to enhance the absorption of magnesium, catechins, vitamins C, and E.
Green Tea Before Bed
However, it is not recommended to drink green tea before bed as it may cause insomnia or impaired sleep. Caffeine can indeed cause sleep disturbances, and an amount of fluid absorbed could disrupt your night. To benefit from green tea benefits and avoid the harmful effects, it is recommended to take breaks in your consumption of green tea, drink it for ten days, then take a break a few days before returning to it.
If you experience one or more of the side effects mentioned, you should probably reduce your green tea consumption. Your best bet if you find yourself in any of these situations is to see your doctor. It is recommended not to consume more than 3 to 4 cups per day for its caffeine content. But this varies according to the resistance of each person.
Perfect for Digestion!
Green mint tea is a mixture of green tea and mint leaves and also contains many antioxidants. Mint leaves contain vitamin C, a lot of iron, and manganese, which gives mint antiseptic and digestive powers.
Adding Lemon to Green Tea
It increases its antioxidant properties. A study on catechins found that lemon promotes the absorption of antioxidants and vitamin C from green tea.
In a normal tea, 80% of the catechins would not pass into the blood after passing through the digestive system.
Also, the combination of green tea and lemon would multiply the slimming virtues of the drink. The lemon being a fat-burner accelerates the fat burning process.
How to Make Green Tea
For a cup of green tea, add two teaspoons of green tea. The infusion time is generally indicated on the tea package. On average, it is 2 to 5 minutes but sometimes reaches up to 7 minutes.
If the brewing time is not represented, it can affect the tea's taste and taste experience. However, keep trying until you find the perfect time for you.
Teapot with Infuser for Loose Tea
You need a soothing and fresh cup of brewed tea when you get irritated after a hard day's routine. For this purpose, all you need is a teapot with an infuser for loose tea. With various ranges and specifications, there are so many top products on the market. Often, it is challenging to find a better product in terms of quality and budget, but not such a difficult job to do.
You are fortunately in the right place! This article will help you to find all of this product's specifications and features. An infuser teapot is an impressive product, along with simple tea brewing methods. This Superlative Machine has a microwavable glass teapot that gives different choices for brewing your favorite teas.
Until making tea with this newly designed appliance, you do not need to boil the water compared to the old-designed teapots. Seems interesting? Let's dive into it!
Teapot with Infuser for Loose Tea
Teapot's best budget Teapot with an infuser for loose tea is the perfect choice for people who need a relaxing break from their work to be active again.
You just follow the steps to brew your cup of tea. Simply, you need to fill the water in the cup and remove the machine's lid and infuser. After that, put the cup in the microwave and let it boil.
In the end, you only have to put in your loose-leaf infuser and enjoy your tea.
A Professional, Stylish Look
Along with this machine, you will get a very stylish and professional look that is easy to use at home or the office.
You can say the machine is perfect for brewing a custom cup of tea at home. A spill-free and rust-proof kettle have been designed with stainless-steel material.
The device has been configured to operate seamlessly in the workplace, with quite advanced noise-free features.
No doubt, people get irritated when they deal with noisy machines. To solve this problem, an excellent approach is the best teapot with infuser.
You will get a lid lock to prevent the water from leaking from the pot. You will also find it easy to clean with removable features.
You can steep all the types of loose tea leaves and can make your favorite taste of tea.
Also, you will get the function of making more than 2 or 3 cups of tea simultaneously. The machine is designed large enough to serve 3 or 4 people at one time.
A multi-purpose teapot carries 40-ounce weight and is built with glass and brushed silver steel material. Along with a very attractive design, the machine is amazing.
Having this modern teapot, you will get rid of boiling the separate water while brewing the tea.
Superlative ergonomic handle has been structured with the pot that has the narrow pitcher style. This construction helps you to save more space in your kitchen.
While cleaning or wiping the maker, you can easily separate the lid and infuser. You can simply attach the lid again while it gets dry.
It also has a black-colored custom-fit cozy and you can easily zip up your teapot. This will help the machine to remain warm to avoid reheating again and again.
The lightweight machine weighs only 1.3-lbs. At the same time, the teapot construction is a premium glass that offers you a capacity of 3 to 4 cups of tea at the same time. It also offers you packaging dimensions of 7.1 x 7 x 6 inches.
The machine is packed in a very safe and secure material. It is wrapped in a leather material sheet cover. This packaging of the machine protects from break down or damage.
Excellent Customer Support
You will also get very high customer satisfaction with the design, construction, and quality. The stainless-steel design of the machine makes it more versatile and attractive.
You will get a 100% money-back guarantee and return policy within 90-days. You can say it is a perfect gift for your loved ones and friends.
Features
Besides all the working criteria, the machine is perfect in all aspects.
Let's discuss it!
Glass and brushed silver stainless-steel material
Steel lid lock
Removable steel mesh fuser
Microwaveable teapot
Ergonomic handle design
3-4 cups of brewing capacity at one time
Spill-free lid
Black custom-fit cozy
Rust-free infuser
Multiple brewing methods
40-ounce teapot
Great and amazing machine design
Very quick and responsive motor
90-days money-back guarantee
Pros
Very advanced technology
Easy to use and assemble
Simple ways to clean
Appropriate size
Perfect for both home and office
Removable lid
Cons
Limited time warranty product
A little bit expensive
I have briefly explained all the specs along with the pros and cons of the teapot with an infuser for loose tea. After huge research, I have concluded that this high-class teapot has been designed amazingly.
In short, you can say that the teapot is great in terms of quality, specification, and efficiency. You can get various brewing choices and various kinds of teas or blended teas.
This teapot is ideal for offices and homes. Along with the appropriate size, you can easily carry it anywhere you want.
Final Thought
In case of side effects, it is recommended to regulate its consumption or choose teas lighter in caffeine such as Bancha or Genmaicha. In case of sensitivity to caffeine, it is recommended to reduce the infusion time at first and gradually increase it to let the body get used to it.
To minimize the side effects, it is advisable to drink a glass of cool mineral water after drinking your tea. It is important to remember that these side effects do not make tea an unhealthy drink. This is when the recommended dose is exceeded that adverse effects may occur. I hope this article has guided you on your journey to your destination to your best health and lifestyle.
To learn more about teas, read our blog, 10 Teas That You Should Try Because of Their Enormous Benefits.
To get great health, fitness, and lifestyle content delivered directly to your inbox, join our email list.
Go to the comment section and let us know your thoughts.
Subscribe, like, and share my blog and begin living your best life now.
Sign up for health & wellness stuff that really matters delivered to your inbox.
Check out our website www.BestMensHealthandLifestyle.com
Follow us on Twitter @BestMensHealth1
Featured image by Natalia Osipova from Pixabay